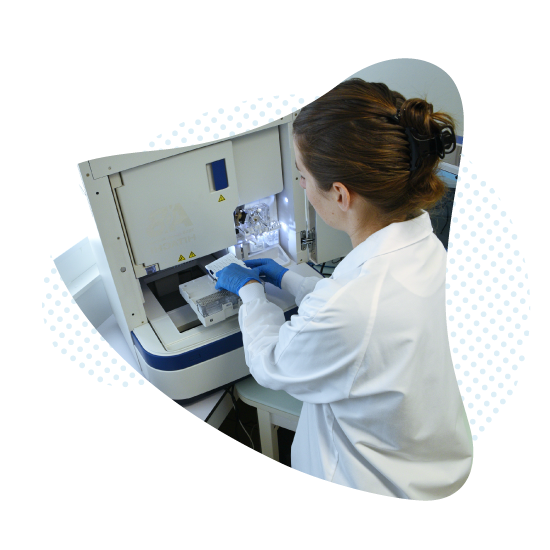 Molecular biology and biotesting
Reference partner of the bio/pharmaceutical industry for the control of contamination our objective is to bring you the best adapted solutions for each stage of your development, validation, suitability and/or QC test of Raw material, Drug substance or Drug Product.
Tailor-made support
ACM Pharma adapts to each need
Our expertise and our latest generation equipment allow us to carry out many biotesting methods (molecular biology, immunoessay) on bio/pharmaceutical products (vaccines, monoclonal antibodies, cell and gene therapy products, etc.) according to Pharmacopoeias, ICHQ2 R1 recommendations and other tailor-made methods.
Detection of mycoplasma by qPCR according to Eur Ph, chap 2.6.7 & USP <63>

Quantification of nucleic acids (DNA, RNA)

Residual DNA and residual protein detection

Detection of contaminants (bacteriophages, virus, pathogen, etc.)

Quantitative detection of impurities or residues (ELISA)

Determination of total proteins according to Eur Ph 2.5.33

Implementation of custom method
Many other molecular biology tests are available to detect a wide range of microbiological contaminants in your biological samples.
Business process
Our approach
1
People above all
A team of engineers and pharmacists specializing in chemical analysis.
2
Material and methods
Latest generation equipment and our proactivity in integrating rapid / alternative methods and disruptive innovation technologies.
3
Web support
A customer portal for monitoring tests and analyzing trends.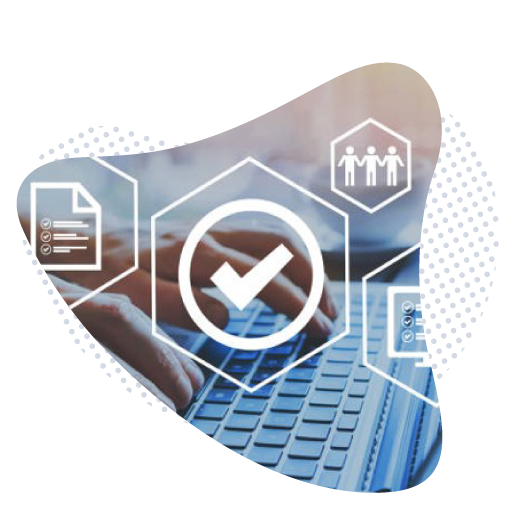 At your service, we identify your needs and implement our expertise for an adapted, efficient and tailor-made service.
Are you interested in our service?