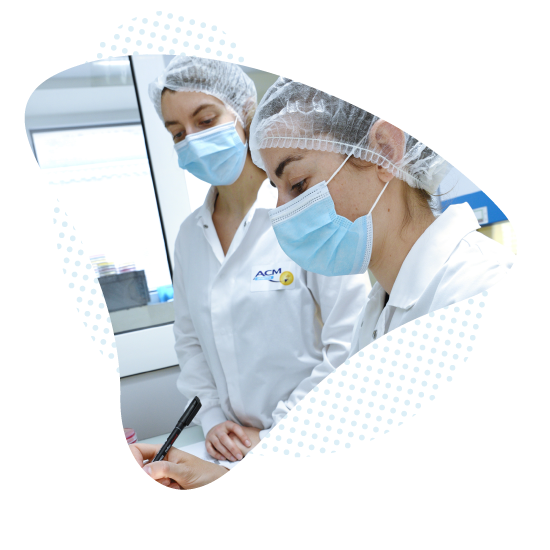 ACM Pharma offers its expertise to the healthcare industries
WHO WE ARE
ACM Pharma besides you since 1990
The ACM PHARMA laboratory, run by pharmacists and microbiologists, brings its know-how and over 20 years of experience to the service of the health industries (Bio / Pharmaceuticals, Medical devices and Cosmetics).
1990
Creation of the company ACM specializing in microbiology and food hygiene
1991
Development of a microbiological activity for the healthcare industries
1994
ACM moves to new a laboratory located at 30, 32 avenue du 21 août 1994
1998
Acquisition of UPS Consultants specialized in training and consulting for ultraclean process
2003
Opening of the pharmaceutical establishment F02 / 115
2006
Extension of company's premises to 36 avenue du 21 août 1994
2011
COFRAC accreditation n°1-2351 (scope available on www.cofrac.fr)
2014
ACM Pharma joins forces with CEBIPHAR within of the TERANGA group and first successful FDA inspection
2016
Second FDA inspection passed
2022 (Project)
Extension of the laboratory with an area of ​​250m2 including a BSL3 laboratory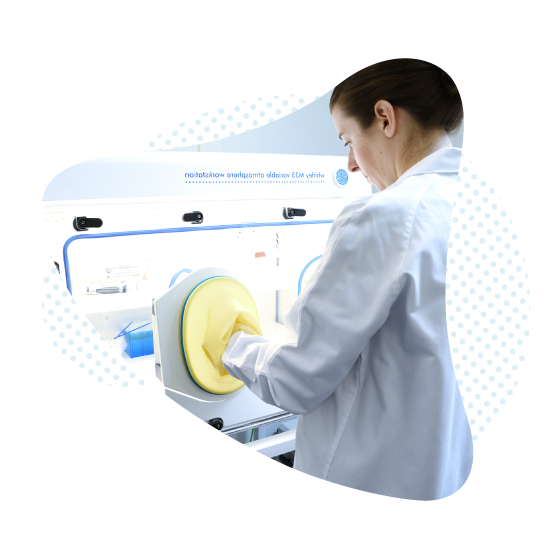 Powerful equipment to meet your needs
A modern equipment park and a strong investment in Rapid Microbiological Methods
Philosophy
ACM Pharma adapts to the needs of its clients by offering them a range of tailor-made services ranging from product analysis to the validation of their methods, including training, auditing and consulting.
The services offered by ACM Pharma allow its customers to be assured that the device or product manufactured is placed on the market in compliance with regulatory and normative requirements.
Laboratory 
ACM Pharma's premises are structured into different technical sectors with a total area of ​​1500 m2.
They are made up of areas under a controlled atmosphere (classes A to D) regularly checked in accordance with the requirements of the standards in force (NF EN ISO/IEC 17025 and cGMP).
Team
ACM Pharma is a team of nearly 60 people processing nearly 100,000 samples / year for more than 400 regular partners in different business sectors: Bio / Pharmaceuticals, Cosmetics, Medical devices, Biocides, Nutraceuticals.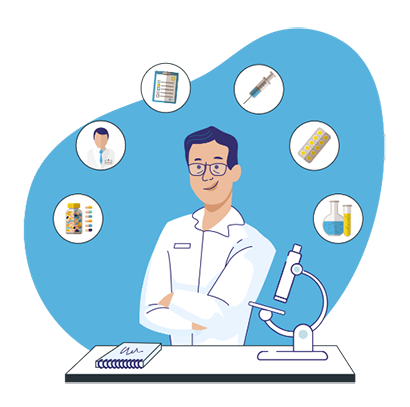 Recognized expertise
Accreditations and certifications
ACM Pharma takes a quality approach, to ensure that the whole organisation and its processes meet two requirements: firstly, a total respect of legal regulation requirements of the European and International standards, and secondly, fully satisfy the customer by delivering services in accordance with their expectations.
Certificates and accreditations :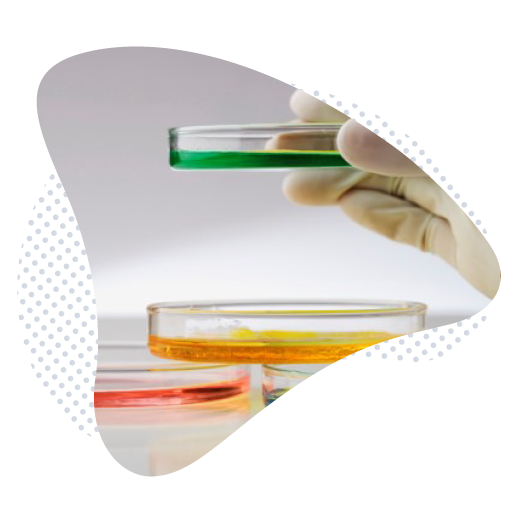 A rigorous organization
Computerized management and guaranteed traceability
ACM Pharma uses an intentionally recognized LIMS (STARLIMS) for sample management, from recording to transmission of results, includingthe manufacture of media, internal controls (media, environment, handling controls, etc…), sending reports in electronic format.
LIMS guarentees full traceability: customer expectations, results, planning according to technicians' authorizations, critical equipment and media used. The final approval ensures that the analyzes run smoothly.
Electronic quality data management:
Document Management Internal audits and suppliers

Deviations and corrective / preventive actions

Organization, staff and training

Material and metrology Dashboards
A large network of partners
Our involvement in the pharmaceutical industry
The union of 3 entities
A strong link between TERANGA Groupe companies to offer you a broad range of services

The independent holding company TERANGA combines the synergy of a group with the flexibility of companies on a human scale. Thanks to their complementary offers and experiences, ACM PHARMA, CEBIPHAR, and UPS CONSULTANTS constitute a leading group dedicated to healthcare industries (human and veterinary) and cosmetics throughout Europe.
These expertises are expressed in the fields of product development, technical, regulatory support, quality control, microbiology with the concern to ensure the reliability and quality of the data.
Read more about Teranga Groupe